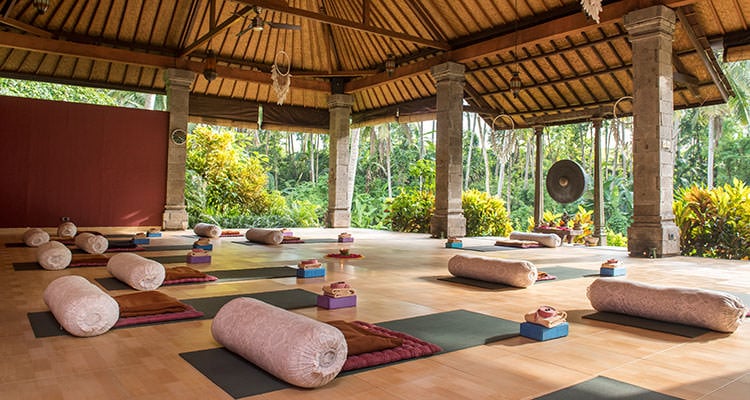 A meditation retreat is more than just "time out". It is an opportunity to discover yourself, reinvent yourself, and learn powerful tools and teachings that will make a positive impact in your life. It is a powerful commitment to yourself and your life.
You would consider going on a meditation retreat if you wanted to:
Improve and deepen your meditation practice
Work through difficult emotions and experiences
Have a powerful shift in your perspective and mindset
Be in a community of like-minded individuals
Enjoy a break from technology, media, and the busy-ness of life
Re-energize, find inspiration, clarity, and meaning
Step outside your conventional roles, and have some time just for yourself
Find a spiritual connection
Realize once again what is truly important for you
Experience peace, stillness, and be ready for a new beginning
The purpose of a meditation retreat is very different from just going on a vacation or going to a spa (although there are elements in common). In a meditation retreat you won't need to plan or think about anything, but at the same time you will be mentally, physically and emotionally stretched out of your comfort zone, so that you can really grow.
In a meditation retreat, everything is set up in order to support you on your journey of growth, healing, and self-discovery.
Participating in a meditation retreat is also one of the best ways to take your meditation practice to the next level. You may find that you "advance" more in your practice in five days on a retreat, than in months of short daily sessions at home.
LiveAndDare Retreats
Throughout my journey, I have participated in many retreats, of different styles and lengths—one-day retreats, seven-day retreats, two-week retreats, Buddhist retreats, Yoga retreats, nonduality retreats, silent retreats, talking retreats, group retreats, individual retreats. I have also lead retreats, and will soon start doing that again.
If you are interested in going on a retreat with me, join the waiting list below.
Note: This is a separate list from the main LiveAndDare mailing list, and it is only for retreat purposes. So if you also want to receive my Wisdom Bytes and new articles, make sure to subscribe to the main list as well (the form is on the sidebar if you are on a computer, or down at the bottom if you are on a mobile device).